Carnivore Diet Flu: Why it Happens & How to Alleviate
We include products in articles we think are useful for our readers. If you buy products or services through links on our website, we may earn a small commission.
Carnivore Diet Flu: Why it Happens & How to Alleviate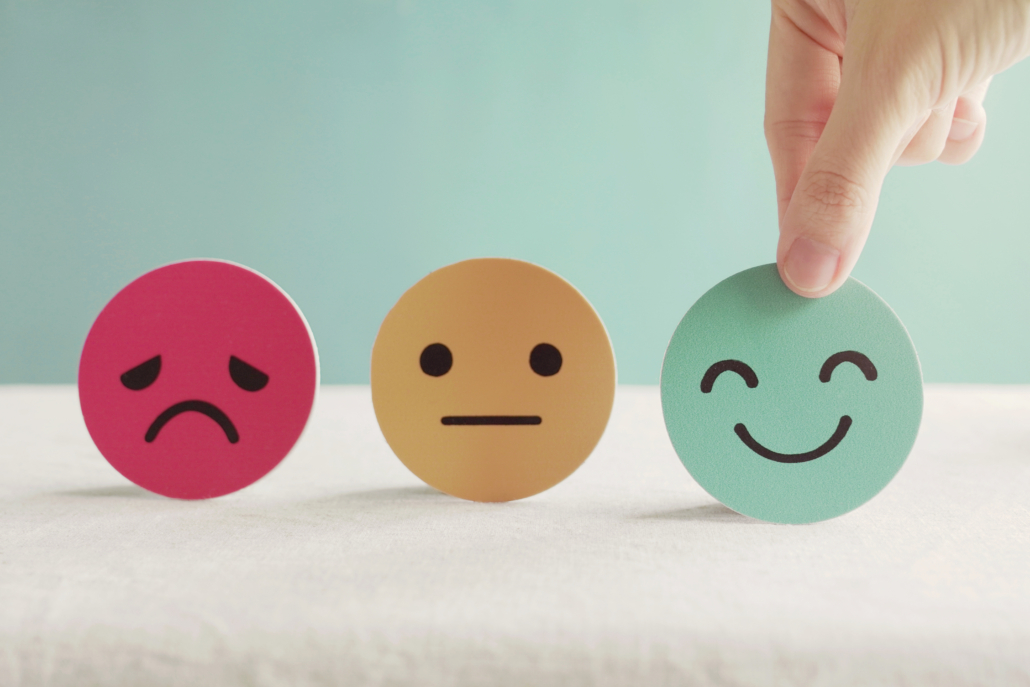 When transitioning from a high-carb standard American diet to a low-carb carnivore diet, many people experience a collection of temporary but uncomfortable side effects known as the "carnivore flu."
In this article, we will explore the causes of the carnivore diet flu and offer some helpful remedies.
Symptoms of Carnivore Flu
The various symptoms of the carnivore flu usually show up on days 1-5 after eliminating carbs and going all meat, with most people experiencing them for only a couple of days.
If unaddressed, these symptoms can be signs of larger problems with your approach to the carnivore diet. So it's important to pay attention and make adjustments accordingly.
Carnivore symptoms include:
Headache

Brain fog

Constipation

Diarrhea

Stomach pain

Bloating

Muscle weakness

Difficulty concentrating

Fatigue

Nausea
What Causes Carnivore Flu?
The most common cause of carnivore flu is a combination of
Dehydration

Electrolyte depletion

Not consuming enough fat
Dehydration and Electrolyte Depletion
When you cut carbs to less than 100 grams per day, your body begins to metabolize a type of carbohydrate stored in your liver and muscles called glycogen.
Each glycogen molecule is attached to numerous water molecules, which get expelled through urine. This leads to rapid weight loss, but it comes with the potential for dehydration.
Furthermore, when you cut carbs, your body produces less of the hormone insulin, which triggers your body to release excess sodium and other electrolytes.
Since some electrolytes like magnesium have a natural laxative effect, this can also cause diarrhea.
The popular podcaster Joe Rogan described this natural laxative effect of going carnivore in detail: "There's really only one bad thing, and that thing is diarrhea… With regular diarrhea, I would compare it to a fire you see coming a block or two away, and you have the time to make an escape, whereas this carnivore diet is like out of nowhere. The fire is coming through the cracks, your doorknob is red hot, and all hope is lost. I haven't s**t my pants yet, but I've come to accept that if I keep going with this diet, it's just a matter of time before we lose a battle."
After a couple of weeks, the symptoms resolved, and Rogan posted on his Instagram that "lots of aches and pains went away" and that he'd seen improvements in his autoimmune disorder called vitiligo, had more stable energy, lost weight, and improved his mental health.
Staying Hydrated and Replenishing Electrolytes
The key to staying hydrated isn't just ensuring you're getting enough water. In fact, drinking lots of water can actually increase electrolyte loss and result in dangerous electrolyte imbalances.
The key to hydrating in a way that reduces the symptoms of carnivore flu is to make sure your meals are well-salted and, if necessary, to supplement with electrolytes.
Proper salt and electrolyte intake along with drinking at least 2 liters of water per day, is the best approach for most people.
To check for dehydration, pay attention to your urine color. it should be light yellow, not dark or bright yellow.
Drink Carnivore Bone Broth
Well-salted carnivore bone broth provides electrolytes and amino acids that can support your transition to a carnivore diet.
The gelatin in bone broth attracts and holds water in your gut, which helps maintain hydration and can help with both diarrhea and constipation.
An added benefit for many who come to carnivore to heal digestive issues is that the gelatin in bone broth has been shown to protect the delicate mucosal lining of the digestive tract.
Electrolytes in Carnivore Diet Foods
Many people on carnivore prefer to obtain their electrolytes directly from carnivore diet foods.
Here's an example of how to get adequate potassium directly from foods and without supplementation.
For example, here's an easy 1-day eating plan that puts you at 102% of your carnivore diet potassium:
And here's a 1-day eating plan that provides sufficient magnesium on carnivore:
1lb of ribeye steak (25%)

.5 lb chinook (king) salmon (68%)

16 oz bone broth (10%)
Sardines, mackerel, anchovies, and hard cheeses like parmesan are additional animal products that provide significant magnesium.
Electrolyte Supplements
Another easy way to ensure electrolyte balance on the carnivore diet is to use a specially formulated liquid electrolyte supplement.
One of the most popular carnivore diet electrolyte supplements was created by carnivore enthusiast Dr. Ken Berry. They're called Keto Chow. Add a few drops to your water or even directly to your steak.
If you'd rather put together your own balance of electrolytes, the following daily quantities are sufficient for most people.
400mg of magnesium citrate

1-3 99mg potassium citrate supplements. Beware that more potassium than this runs the risk of heart failure.

Salt: Many doctors familiar with

low-carb diets

recommend consuming 12 grams (2 teaspoons) of salt per day in the first few days of adapting. Once adapted, it is common to consume 5 grams (1 teaspoon) of salt daily to avoid carnivore flu symptoms of headaches, fatigue, and constipation.
Eat More Fat
One of the most overlooked ways to reduce carnivore flu symptoms is to increase your fat intake.
For most people on a Western diet, meat means lean muscle meat. But it is critical to remember that when you cut carbs, you must get at least 70% of your calories from fat and only around 30% from protein. Many carnivore dieters find that an 80/20 ratio is optimal.
These ratios are dictated by biological limits on the amount of amino acids (proteins) we can metabolize before getting "protein poisoning."
We do not have an upper limit on fat. In fact, research suggests that our ancestors thrived on fatty meat from giant animals. As their descendants, we modern humans still retain this physiological propensity for thriving on fat. 7
When eating 3-4 pounds of meat a day, it is easy to overload on protein. To avoid this, select the fattiest cuts of steak, like ribeye and short ribs. Then add butter or tallow.
Increasing your fat intake expedites the transition to the metabolic state called ketosis. Too much protein activates a process of gluconeogenesis, where your body converts protein to carbohydrates for fuel, inhibiting your body from fully transitioning to ketosis. Remember that the carnivore diet is, by default, a keto-carnivore eating plan.
Other Causes of Carnivore Flu Symptoms
In addition to flushing fluids and electrolytes and transitioning to a fat-based diet, there are a few more physiological changes your body will undergo when transitioning to a carnivore diet.
These changes can all contribute to temporary flu-like symptoms.
Cutting Carbs and Fiber
When you cut fibrous plant foods and sugar, you eliminate the fuel for various bacteria.
As this fiber and sugar-loving organisms die off, your digestive system will flush them away and undergo a process of repopulating with beneficial bacteria.
This microbiome transition can result in symptoms like brain fog, irritability, bad breath, diarrhea, and constipation.
Up-Regulation of Bile and Stomach Acid
Stomach acids and bile are digestive fluids that are critical for digesting fat and protein.
As you increase your fat and protein intake on carnivore, your gallbladder and liver will have to recalibrate to produce more stomach acid and bile.
It can take 1-4 weeks for your body to undergo this adaptation, during which you can experience digestive issues like constipation, diarrhea, and indigestion.
The good news is that betaine HCL and Ox bile supplements can help smooth the transition.
Carbohydrate Withdrawal
For many people coming from a Western diet loaded with added sugars and processed foods, there may be initial feelings of sadness and depression similar to what people experience when withdrawing from substances like nicotine or alcohol.
You've probably heard the term "eat you're feelings." Which is how many people cope with uncomfortable emotions.
Eliminating compulsive comfort eating may allow emotions to surface that would otherwise be repressed and numbed by eating junk food.
Furthermore, sugar has been shown to be as addictive as cocaine while stimulating the same reward pathways in the brain.
Like any substance withdrawals, the key to overcoming them is to stick with the program. Joining a carnivore diet community can help you stay motivated and supported on your journey.
Move More
Making the metabolic shift from a Western Diet to an ancestral carnivore diet isn't just a chemical. It's also physical.
Regular physical movement can help your body produce more ketones, regulate your bowel movements, stabilize blood sugar, and reduce stress and anxiety, and support mental fortitude.
Carnivore Flu: The Bottom Line
Carnivore flu refers to a collection of uncomfortable symptoms associated with the transition from a Western diet high in carbs and processed foods to a low-carb, high-fat carnivore diet.
Symptoms include brain fog, low mood, bad breath, nausea, constipation, diarrhea, and body aches.
These symptoms are temporary and even avoidable for most people. The keys to reducing the severity and likelihood of carnivore flu symptoms are
Drinking more water

Ensuring adequate salt, potassium, and magnesium intake

Getting at least 70% of your calories from fat

Getting enough physical movement