How Much Does the Carnivore Diet Cost? Budget Tips and Tricks
We include products in articles we think are useful for our readers. If you buy products or services through links on our website, we may earn a small commission.
How Much Does the Carnivore Diet Cost? Budget Tips and Tricks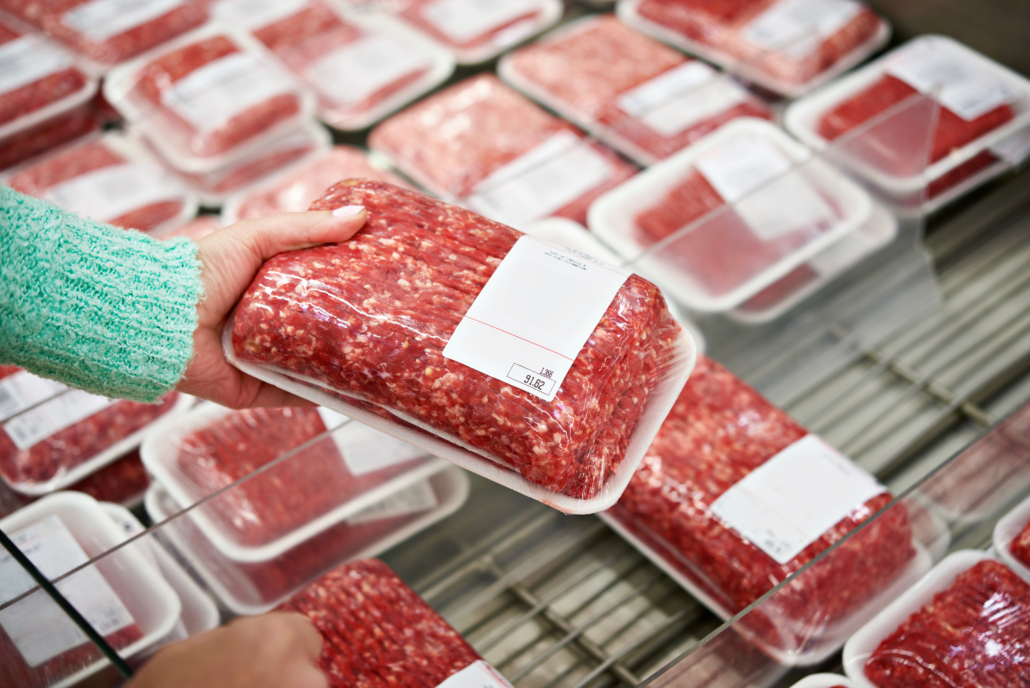 The carnivore diet, also known as the zero-carb or all-meat diet, calls for high-fat, high-protein animal products such as red meat, fish, eggs, and fatty dairy. Not what most people think of cheap food. Yet, with a little shopping savvy, the carnivore diet cost can be a LOT lower than most people imagine.
In this article, we'll break down the cost of the carnivore diet and provide some smart tips for keeping costs down.
Carnivore Diet Cost vs. Processed Food Cost
One of the myths about the processed foods at the center of the Standard American Diet, is that people eat them because they're cheap.
But when you compare the cost of processed foods with the cost of whole animal-based carnivore diet foods, the numbers suggest a different story.
The reality is that people eat high-carb processed foods because they distort hormone signaling, overriding the body's natural satiety signals and making them addictive.
A 2018 analysis of various studies on the addictive nature of carbs suggests that eating high-carb foods increases brain activity in neural pathways associated with addiction. [9]
Whole, animal-based carnivore diet foods, on the other hand, increase satiety, break carb addiction, and supply your body with the macro and micro-nutrients you need to thrive.
Processed Food vs. Whole Animal Product Substitution Chart
The chart below compares costs between processed foods and carnivore diet foods as of 2023
| | | | |
| --- | --- | --- | --- |
| | | | |
| Processed Junk | Cost | Whole Carnivore Food | Cost |
| 14.5 oz package of Oreos | $9.99 | 16 oz. 73/27 Ground Beef | $3.96 |
| 12 pack of coca cola | $13.50 | 32 oz heavy whipping cream | $4.98 |
| 18 oz Honey Nut Cheerios Cereal | $6.80 | 24 Kirkland Signature Eggs Eggs | $5.79 |
| 14.5 oz Doritos | $5.50 | 16 oz. Great Value Thick Cut Bacon | $4.24 |
| 2 x 22 oz Digriorno Stuffed Crust Pizza | $21.00 | 32 oz. USDA Choice Top Sirloin Steak | $26.99 |
| 27 oz. Pop Tarts | $5.00 | 16 oz Murry's Dansk Blue Cheese | $6.00 |
| 89 oz. Tropicana Orange Juice | $7.00 | 24 oz pork belly | $6.80 |
| 1 Gallon skim milk | $3.25 | 1 lb Sweet cream butter | $3.98 |
| 18 oz. club crackers | $4.98 | Kerry Gold Cheese | $5.28 |
| 48 oz. Bryers Ice Cream | $4.97 | 2 Cans of Sardines in water | $2.24 |
| Bagle Bites Party Size | $13.00 | 1 lb Fresh Atlantic Salmon | $10.68 |
| TOTAL | $94.99 | TOTAL | $80.94 |
Carnivore Diet on a Poverty-Level Income
The table below details the average monthly food assistance that impoverished families can receive from the U.S. government.
For a single, qualifying person, the average monthly benefits are $195 worth of US Government SNAP benefits (AKA food stamps).
As you'll see, $192 per month is plenty to support a carnivore diet chock full of the most nutrient-dense foods on earth.
If we consider that the average person consumes around 2500 calories per day, thirty days come out to 75,000 calories per month.
Let's also consider that the carnivore diet is actually a high-fat low-carb "keto-carnivore" eating plan. This means it requires at least 65% of your calories from fat and the rest from protein.
So we'll need to create a carnivore diet cost-effective shopping list that meets these caloric and macronutrient demands.
For good measure, we'll also try to build in some variety–you could probably do alright by eating nothing but pork belly, but who the heck wants to do that?
The chart below lists actual products and their prices from Costco. We chose Costco because they sell in bulk, and there are over 700 locations. But we bet that if you shopped sale sections at local markets, you could do even better.
| | | |
| --- | --- | --- |
| Food | Cost | Calories |
| 60 Eggs (Costco) | $13.59 | 4,680 |
| 6 lbs Pork Spare Ribs (Costco) | $9.24 | 7,584 |
| 10 lb USDA Choice Beef Brisket (Costco) | $39.40 | 7,040 |
| 10 lb 73/27 Ground Beef (Costco) | $26.40 | 14,000 |
| 4 lbs of Sweet Cream Butter (Costco) | $13.99 | 13,032 |
| 6 lbs Skirt Steak (Costco) | 35.64 | 6,000 |
| 10 lbs Pork Belly (Costco) | $34.00 | 23,490 |
| TOTAL | $172.26 | 75,826 |
Helpful Tips for Keeping Your Carnivore Diet Costs Down
Buy in bulk: As you can see from the above example, buying meat in bulk can save you money in the long run. Look for sales at your local grocery store or visit a wholesale club.

Choose cheaper cuts of meat: Cheaper cuts of meat are often just as nutritious as the more expensive cuts.

Ground beef

, brisket, chicken thighs, and

pork belly

are all cost-effective winners.

Organ meats

are actually more nutritious and cheaper than even the

richest muscle cuts

.

Shop around: Compare prices at different grocery stores and meat markets. You may find that one store has better prices on certain items than another.

Consider frozen meat: Frozen meat can be cheaper than fresh meat, and it can also last longer in your freezer.

Buy from local farmers: If you have access to a local farm or farmer's market, you may be able to purchase meat directly from the farmer. Sometimes this means buying an entire side of a cow and storing it in your freezer. You'll get a mix of premium cuts like ribeye along with less premium cuts like chuck and brisket, but all for the same low price per pound.

Cook in bulk: Cook large batches of meat at once and store leftovers for future meals. This can help you save time and money.

Eat only 2 meals a day. Carnivore diet foods are incredibly satiating, so most people naturally end up

eating only once

or twice. This eating pattern eliminates snacking, thereby reducing how much you eat and, in turn, spend.
It's also worth noting the cost savings of not buying other foods, like fruits, vegetables, grains, and processed foods which you eliminate carnivore.
Carnivore Diet Cost: The Bottom Line
Meat and animal products are the most expensive items on most menus. Yet, if you're a savvy shopper, you can stock up on the most nutrient-dense foods even when you're on a tight budget.
By simply pulling into your nearest wholesale bulk store, 2500 calories of carnivore diet staples like eggs, beef, butter, and pork can cost you around $5.74 per day.
And when considering the remarkably low cost of the carnivore diet, it's also worth considering the astronomically high cost of treating the medical conditions that the carnivore diet can alleviate.