Organ Meats: Beginners' Guide to Ancient Superfoods
We include products in articles we think are useful for our readers. If you buy products or services through links on our website, we may earn a small commission.
Organ Meats: Beginners' Guide to Ancient Superfoods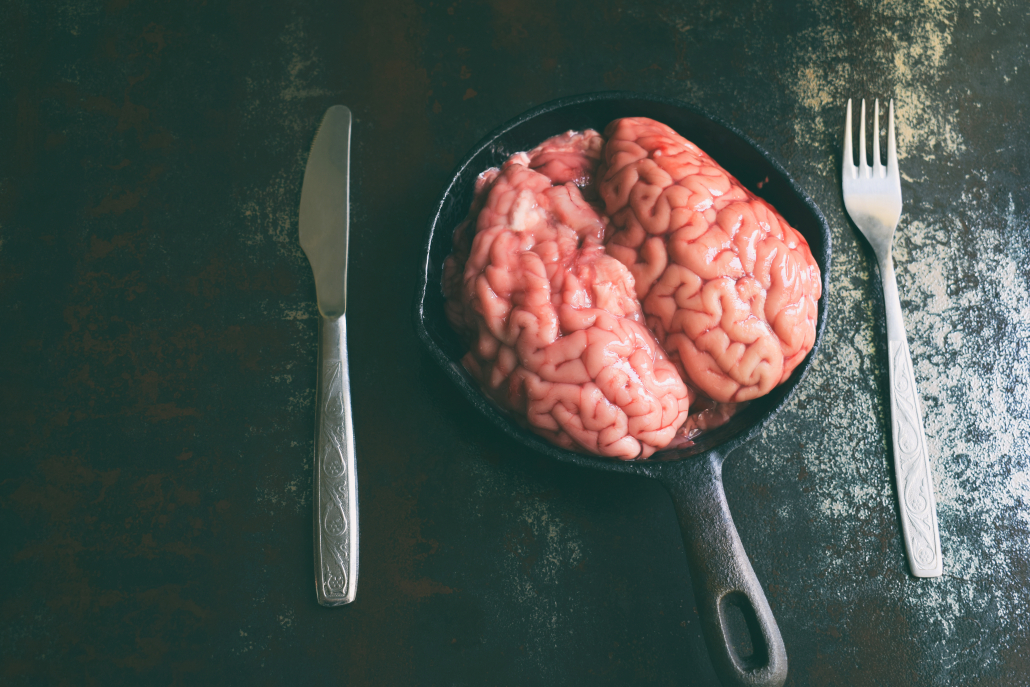 In case you haven't noticed, superfoods come and go–acai berries, CBD, you name it. But there's another class of superfoods that you should know about. One that transcends fads and that's been treasured since ancient times. We're talking about organ meats!
Organ Meats: A Lost Tradition
The breakneck pace of modern culture means it's all too easy to discount the wisdom of how we did things in the past.
For many people, just hearing the term "organ meats" may conjure up thoughts about bygone eras and outdated practices we no longer need or want to live by. Why read books when we have podcasts and an endless amount of choices on Netflix? Why eat organ meats when we have cutting-edge nutraceuticals?
When it comes to optimal nutrition, however, this type of thinking is fundamentally flawed.
For all our technological advancements,' our bodies haven't evolved beyond the types of foods that got us here in the first place. We're hardwired to eat an animal-based diet…whether we like it or not.
You only need to look at how our ancient ancestors ate to see the proof. Far from being rooted in superstition, the nutritional habits of ancient cultures were perfected by eons of evolution–an intimate call and response between our bodies and the natural world.
When we peer into our anthropological record we see that people all over the world prized organ meats above anything else. In times of scarcity, organs were preferentially given to tribal chieftains, elders, and pregnant women; in times of plenty, they were enjoyed by all.
Why eat organ meats?
Organ meats are nature's most concentrated source of virtually every important vitamin, mineral, amino acid, and fat. These nutrients make organ meats the ideal addition to modern diets of more conventional animal products.
Replaces Depleted Dietary Nutrients
Adding another layer to their historical importance, organ meats may be more crucial than ever today. That's because the fruits and vegetables many people rely on for their micronutrients have been getting progressively nutrient depleted.
A study by The University of Texas found that the amounts of protein, calcium, phosphorus, iron, riboflavin, and vitamin C in fruits and vegetables have declined significantly over the last 50 years. The levels of other micronutrients are likely lower, too.
Reduces Plant Toxins
Organ meats can supplement these depleted nutrients, and they offer an even greater health benefit when they replace many fruits and vegetables altogether. This is because fruits and veggies are loaded with plant toxins and antinutrients. Plants developed these chemicals to defend themselves against predators. And guess what? Humans are predators.
This chart from the Texas study shows just how depleted fruits and vegetables have become.
Turning to multivitamins isn't the solution, either. Studies haven't yet managed to show that multivitamins actually work! As Dr. Eliseo Guallar, from Johns Hopkins School of Public Health, explained to Harvard Health, the likelihood that multivitamins have tangible health benefits is "very small — and also we have no clear proof yet of such benefit."
Science is finally beginning to confirm what traditional cultures have known for centuries: that organ meats are one of the most important parts of the human diet. Keep reading to dive a little deeper into the world of organ meats and their wellness-boosting benefits.
What are organ meats?
Organ meats sometimes referred to as "offal," are the organs of animals that we prepare and consume as food.
Organ meats all-stars:
Liver: A true superfood, and the most nutrient-dense superfood, loaded with bioavailable vitamins that combat numerous diseases including heart disease and Alzheimer's.

Tongue: A tender muscle, high in healthy fats as well as zinc, iron, choline, and vitamin B12.

Heart: a great source of coenzyme Q10 (CoQ10), an antioxidant that treats and prevents numerous diseases.

Kidneys: high in omega 3 fatty acids, and known to contain anti-inflammatory properties.

Brain: A delicacy in many cultures, and a rich source of omega-3 fatty acids.

Sweetbreads: Neither sweet, nor a bread, this organ meat comes from the thymus gland and pancreas. And is loaded with healthy mono- and polyunsaturated fats that improve blood cholesterol levels, lower the risk of heart disease, and help regulate blood sugar.

Tripe: The lining of an animal's stomach, tripe packs an impressive amount of nutrients, including selenium, zinc, and vitamin B12.
People have been eating organ meats for as long as we've been on this planet. Many traditional societies still make organ meats central to their diets. And even in Western societies you still find sweetbreads made from thymus glands and pancreas, Menudo soup with tripe, and foie gras pate, a delicacy made from duck and goose liver.
The most nutrient-dense foods in existence, organ meats are packed with highly-bioavailable nutrients, including both fat-soluble and water-soluble vitamins.
Organs are also a great source of heme iron and protein. Last, but definitely not least, organ meats are uniquely rich in several different forms of vitamin K2, a nutrient that was previously known as "Activator X" for its ability to activate bone development.
A common symptom of K2 sufficiency? Perfect teeth! Image from the Price-Pottenger Nutrition Foundation.
The many types of organ meats
There are many different kinds of organ meats. If an animal has an organ, you can be pretty confident that some culture, somewhere, has discovered a way to eat it.
In this article we'll be focusing on 10 of the most popular organ meats:
Liver

Kidney

Heart

Brain

Gizzards

Sweetbreads

Tripe

Tongue

Spleen

Bones
Liver
Known as "nature's multivitamin," there's a reason liver comes first on this list. Both chicken liver and beef liver are nutritional powerhouses.
Just 3.5 ounces of beef liver meets many of your RDI's (recommended daily intakes) with ease:
Beef Liver: Raw

Based on 100 grams

Calories

135

Fat

3.6g

Protein

20.4g

Net Carbs

3.9g

VITAMINS
%Daily Value

Vitamin A

Vitamin A IU

Vitamin B6

Vitamin B12

Thiamine

Riboflavin

Niacin

Folate

Choline

Vitamin C

Vitamin D

Vitamin D

Vitamin D3

Vitamin E

Vitamin K

4968μg

16898IU

1mg

59.3μg

0.2mg

2.8mg

13.2mg

290μg

333.3mg

1.3mg

1.2μg

49IU

1.2μg

0.4mg

3.1μg

552%

–

84%

2471%

13%

163%

66%

73%

61%

3%

8%

–

–

2%

3%

MINERALS

Calcium

Iron

Magnesium

Phosphorus

Zinc

Copper

Manganese

Selenium

5mg

4.9mg

18mg

387mg

4mg

9.8mg

0.3mg

39.7μg

1%

62%

6%

39%

27%

488%

16%

57%
Liver may offer special benefits to athletes, too. Its popularity among this group took off in the 1950s, when researchers found that rats given liver supplements swam farther than rats who went without.
Physique icon Tony Sansone stressed the importance of eating liver, kidney, heart, and cod liver oil, as did many other natural bodybuilders from that era. It appears that liver has anti-stress and anti-anemia properties of all sorts.
Successful hunters of centuries past often celebrated their successes by passing fresh liver around. In a perfect example of nature knowing best, these hunters were able to partake of the slain animal's liver glycogen (stored carbohydrates) after depleting much of their own.
Though liver is one of the easiest organ meats to find at your local butcher, that doesn't mean it's always easy to incorporate into your culinary routine. If you're looking to get the benefits of liver without having to retrain your tastebuds, beef liver supplements might be right for you.
Kidney
Just like liver, beef kidney is a true superfood. It's rich in Vitamin B12, selenium, and heme iron, and it contains a nice balance of copper and zinc. Kidney also contains a rare amino acid, L-ergothioneine, which promotes the kidney health of those who ingest it! In addition, kidney contains the hard to find amino-acid Ergothioneine, which promotes fertility.

Kidneys were a favorite food of the traditional Inuit culture. "The kidneys are usually given to children," noted Arctic explorer Vilhjalmur Stefansson in his book The Fat of the Land, "somewhat as if they were candy."
Even the fat surrounding the kidneys is special. Known as suet, kidney fat is impressively saturated — 60-70% saturated, by some estimates. It's also impressively high in a special fatty acid, stearic acid, that's been correlated with lower body fat and improved mitochondrial function.
Beef Kidney: Raw
Based on 100 grams
Calories
99
Fat
3.1g
Protein
17.4g
Net Carbs
0.3g
VITAMINS
%Daily Value
Vitamin AVitamin A IU

Thiamine

Riboflavin

Niacin

Folate

Vitamin B6

Vitamin B12

Vitamin C

Vitamin D

Vitamin D IU

Vitamin D3

Vitamin E

419μg1397IU

0.4mg

2.8mg

8mg

98μg

0.7mg

27.5μg

9.4mg

1.1μg

45IU

1.1μg

0.2mg

47%–

24%

168%

41%

25%

52%

1146%

16%

8%

–

–

2%

MINERALS
CalciumIron

Magnesium

Phosphorus

Zinc

Copper

Manganese

Selenium

Retinol

Lycopene

13mg4.6mg

17mg

257mg

1.9mg

0.4mg

0.1mg

141μg

419μg

20μg

2%58%

5%

26%

13%

22%

8%

202%

–

–
Heart
Technically, the heart is an organ meat and a muscle meat. Lean yet flavorful, heart was a favorite food of many native American cultures — and it's still easy to make a part of the optimal diet today.
What makes beef heart so special? For starters, it's twice as rich in riboflavin (B2) as conventional muscle meat. Heart is also a great source of coenzyme Q10 (COQ10), an anti-fatigue, anti-aging nutrient.
Many studies have found that the COQ10 family is protective against cardiovascular diseases, infertility, and even mitochondrial dysfunction. Dr. Kiltz actually recommends coenzyme Q10 to women struggling with their fertility.
Beef Heart: Raw

Based on 100 grams

Calories

112

Fat

3.9g

Protein

17.7g

Net Carbs

0.1g

VITAMINS
%Daily Value

Thiamine

Riboflavin

Niacin

Folate

Vitamin B6

Vitamin B12

Vitamin C

Vitamin E

0.2mg

0.9mg

7.5mg

3μg

0.3mg

8.6μg

2mg

0.2mg

–

16%

54%

38%

22%

357%

4%

2%

MINERALS

Calcium

Iron

Magnesium

Phosphorus

Zinc

Copper

Selenium

Lycopene

7mg

4.3mg

21mg

212mg

1.7mg

0.4mg

21.8μg

17μg

1%

54%

6%

22%

12%

20%

32%

–
Brain
Brain is considered a delicacy in many cultures. Composed of roughly 60% fat, the brain is the fattiest organ in the entire body.
It's no surprise then that brain is an incredible source of omega-3 fatty acids, especially DHA. Studies have shown that DHA may prevent inflammation, hyperactivity, neurodegeneration, and more.
The amount of DHA a pregnant mother consumes goes a long way towards ensuring the brain health of her baby. Research has even found a link between a mother's DHA intake and her offspring's problem-solving ability — it's that important
Beef Brain: Raw

Based on 100 grams

Calories

143

Fat

10.3g

Protein

10.9g

Net Carbs

1.1g

VITAMINS
%Daily Value

Vitamin A

Vitamin A IU

Vitamin B6

Vitamin B12

Vitamin C

Vitamin E

Thiamine

Riboflavin

Niacin

Folate

7μg

147IU

0.2mg

9.5μg

10.7mg

1mg

0.1mg

0.2mg

3.6mg

3μg

1%

–

18%

397%

18%

5%

7%

12%

18%

1%

MINERALS

Calcium

Iron

Magnesium

Phosphorus

Zinc

Copper

Selenium

43mg

2.6mg

13mg

362mg

1mg

0.3mg

21.3μg

5%

32%

4%

37%

7%

15%

31%
It's relatively hard to find fresh brain at the butcher, and even rare in most organ meat supplements. However, Doctor Kiltz's beef organ supplement offers beef brain from grass-fed New Zealand cattle.
Gizzards
For those of you who aren't from the south, gizzards are a type of stomach. The most commonly eaten gizzards come to us courtesy of the chicken. (For an especially healthy meal, fry your chicken gizzards in some grass-fed suet.)
Gizzards are rich in iron, B vitamins, and selenium. Their combination of vitamin C and zinc means they're good for your complexion, too.
Chicken Gizzards

Based on 100 grams

Calories

89

Protein

18g

Fat

2g

Net Carbs

0

VITAMINS
%Daily Value

Vitamin A

Vitamin B6

Vitamin B12

Thiamine

Riboflavin

Niacin

Folate

Vitamin C

Vitamin E

64IU

0.1mg

1.2μg

–

0.2mg

3.7mg

5μg

3.7mg

0.3mg

2%

9%

51%

2%

14%

19%

2%

5%

2%

MINERALS

Calcium

Iron

Magnesium

Phosphorus

Zinc

Copper

Manganese

Selenium

Retinol

Lycopene

11mg

2.5mg

15mg

148mg

2.7mg

0.1mg

0.1mg

25.5μg

19μg

–

2%

32%

5%

15%

19%

6%

3%

37%

–

–
Sweetbreads
Sweetbreads probably aren't what you think they are. They're not especially sweet or bready. The term sweetbread actually refers to an animal's thymus and pancreas. The parotid gland is also sometimes included in this category.
Sweetbreads are one of the animal kingdom's best sources of vitamin C. Though they may not be as rich in B vitamins as liver or heart, sweetbreads round out the antioxidant picture with plenty of selenium.
Thymus is also rich in several immune-signaling peptides, including thymosin fraction 5, thymosin alpha-1, and thymic humoral factor. If you're looking for a stronger immune system, consider nourishing your own thymus gland with this special organ meat.
Beef Sweetbreads

Based on 100 grams

Calories

143

Fat

10.3g

Protein

10.9g

Net Carbs

1.1g

VITAMINS
%Daily Value

Vitamin A

Vitamin B6

Vitamin B12

Vitamin C

Thiamine

Riboflavin

Niacin

Folate

–

0.4mg

15.2μg

3.3mg

0.1mg

0.3mg

3.8mg

6μg

0%

30%

634%

6%

9%

16%

19%

2%

MINERALS

Calcium

Iron

Magnesium

Phosphorus

Zinc

Copper

Selenium

9mg

2.2mg

15mg

386mg

1.4mg

0.2mg

26μg

1%

28%

5%

39%

10%

11%

38%
Tripe
Tripe is the lining of an animal's stomach (most frequently a cow's). Like virtually every other organ meat, tripe possesses impressive nutrient density. It's rich in vitamin B12, selenium, and zinc. It's also rich in cholesterol, which plays a vital role in hormone synthesis.
Tripe and other innards were prized among native Americans — so much so that certain tribes would hold competitions to see who could eat a length of buffalo intestines the fastest.
Tripe

Based on 100 grams

Calories

89

Fat

3.9g

Protein

13g

Net Carbs

0

VITAMINS
%Daily Value

Choline

Folate

Folic acid

Niacin

Riboflavin

Vitamin B12

Vitamin B6

203.3 mg

4 mcg

0 mcg

0.828 mg

0.067 mg

1.09 mcg

0.008 mg

–

–

–

5 %

5 %

45 %

1%

MINERALS

Calcium

Copper

Iron

Magnesium

Phosphorus

Potassium

Selenium

Sodium

Zinc

72 mg

0.073 mg

0.62 mg

14 mg

67 mg

70 mg

13 mcg

441 mg

1.48 mg

6 %

8 %

3 %

4 %

10 %

1 %

24 %

19 %

13 %
Tongue
Like the heart, the tongue is both an organ meat and a muscle meat. The tongue is rich in healthy fats and collagen. Over 10% of its protein comes from collagen, in fact. The tongue is also a great source of vitamin B9, commonly known as folate.
And if you're not a huge fan of eating, well, a giant tongue…fear not. Take some inspiration from traditional Mexican cuisine, which found a way to incorporate beef tongue into tacos.
Tongue

Based on 100 grams

Calories

371

Fat

26g

Protein

32

Net Carbs

0

VITAMINS
%Daily Value

Choline

Folate

Folic acid

Niacin

Riboflavin

Thiamin

Vitamin B12

Vitamin B6

Vitamin C

Vitamin D

Vitamin E

Vitamin K

357 mg

11 mcg

0 mcg

4.289 mg

0.359 mg

0.022 mg

4.19 mcg

0.162 mg

1.3 mg

0.4 mcg

0.39 mg

1.2 mcg

–

–

–

27 %

28 %

2 %

175 %

12 %

1 %

2 %

2 %

1 %

MINERALS

Calcium

Copper

Iron

Magnesium

Phosphorus

Potassium

Selenium

Sodium

Zinc

77 mg

0.22 mg

3.21 mg

29 mg

211 mg

253 mg

26.1 mcg

828 mg

5.54 mg

6 %

24 %

18 %

7 %

30 %

5 %

47 %

36 %

50 %
Spleen
The spleen is an incredibly good source of iron. It's also rich in vitamin C and vitamin B5.
The spleen is such a potent immunity-booster that it's commonly used, in the form of spleen extract by people with low white blood cell counts or cancer. The nutrients in the spleen may also benefit one's appearance by helping to oxygenate the skin.
Bones
Okay, we'll admit it, bones aren't technically organ meats.
But they are organs — and the soup bones one gets from the butcher usually still have a lot of meat on them.
Bones also contain a whole lot of nutrients.
Let's start with the obvious one: calcium. Bones are rich in a unique form of calcium called microcrystalline hydroxyapatite, or MCHA. Bovine-derived MCHA may strengthen bones and reduce the risk of osteoporosis.
And don't forget about the bone marrow. Clocking in at 97% fat, bone marrow contains all sorts of biochemical goodies. Recent research has discovered that it's rich in alkylglycerol, an immune-boosting fat also found in breast milk. Strengthening your connective tissue is as easy as drinking a cup of bone broth!
When it comes to human evolution scavenging bones and bashing them open to get the fat was what allowed us to grow the brains we needed to be smart enough to hunt much larger and faster animals.
The many health benefits of organ meats
Let's shift perspectives and take a look at eight central health benefits practically all organ meats have in common.
Organs meats are an excellent source of iron
Even a single serving of most organ meats is enough to hit your daily iron RDA. What's more, organ meats contain highly-bioavailable heme iron, which is far better absorbed than the non-heme iron found in plant foods.
Organs meats may help retain muscle mass
The human body requires nine essential amino acids to function — and organ meats contain all of them. Their high-quality protein can benefit anyone who wants to build muscle mass. Muscle mass, in turn, promotes increased weight loss by increasing your metabolic rate — the calories you expend while resting.
Organs meats are a great source of choline
Organ meats are one of nature's best sources of choline, an essential nutrient that benefits the brain, muscles, and liver. Many people eating the standard American diet (SAD) are deficient in choline — eat your organs so that doesn't happen to you!
Organs meats are rich in peptides
Peptides are small amino acid-based molecules our bodies use to send important messages.
The peptides found in bovine organs include BPC-157, Thymosin alpha-1, LEAP-2, tuftsin, and more. Science is just beginning to appreciate how these peptides might be contributing to the health benefits of different organ meats.
Organs meats are rich in fat-soluble vitamins
"An essential characteristic of the successful dietary programs of primitive races," wrote pioneering doctor Weston A. Price, "has been found to relate to a liberal source of fat-soluble vitamins."
Translation? Of all the vitamins out there, fat-soluble vitamins are probably the most important. Organ meats are very rich in these vitamins — and the ancients knew it. In times of plenty, native Americans would sometimes select the fattiest parts of an animal and throw the rest away.
All this fat, of course, contained plenty of fat-soluble A, D, E, and K.
Modern research has discovered that fat-soluble vitamins work together to promote bone health: vitamin D helps the body absorb calcium, vitamin A prepares the body to use calcium, and vitamin K2 helps shuttle the calcium to the right places. The same Dr. Price that documented dental health among 'primitive' cultures also documented cases of reversing cavities with vitamin K2 among his own patients.
Fat-soluble vitamins aren't just important for dental health, either. They're important for nearly everything.
Organ meats keep you fuller for longer
The protein and fatty-acid content of organ meats may also help you stick with your ideal diet.
Studies have shown that eating a high-fat, moderate protein diet can increase one's feelings of fullness and decrease one appetite. At the same time, protein also 'costs' more energy than other macronutrients to be absorbed. If the keto diet has you experiencing out-of-control cravings, try incorporating more protein. We bet it'll help.
Organs meats make optimal health simple
Eating beef liver provides us with liver-specific health benefits. Likewise, eating kidneys provide kidney-specific nutrients. The same goes for eating heart, which provides us with all sorts of heart-healthy compounds.
Noticing a trend? Animal organs contain nutrients that benefit the same organs of those who eat them. It's almost like nature wanted to make things simple for us!
Organs meats are very affordable
The term "superfood" may conjure images of fancy natural food stores and empty wallets.
When it comes to buying organ meats, however, that's simply not the case. Most organ meats are still very affordable. It's not uncommon to find high-quality grass-fed and organic organs for just a few dollars a pound.
Eating organ meats — how it's done
After being neglected for decades, the popularity of organ meats might finally be coming full circle. Organ-based dishes are now being featured in fine-dining restaurants across the world. Chefs love their novelty factor and unique flavors.
It's true — the most fun way to expose yourself to new organ meats is by venturing into the wide world of international cuisine. Try Mexico's Menudo soup with tripe or France's foie gras or Eastern Europe's liverwurst. Traditional soul food from the deep South also features all sorts of offal.
If you're new to organ meats, however, you may want to start off with something a little more down-to-earth. Liver and heart are two of the best organ meats to get started with; both have a pretty mild flavor.
You can also incorporate ground liver into regular ground beef and make it into burgers. Chances are, your local butcher shop wouldn't mind doing this for you.
How to find organ meats
Speaking of your local butcher, they're one of the best places for sourcing quality organ meats.
Butchers are usually happy to see someone valuing the lesser-known cuts. They might even give you a cooking tip or two. You may also want to check your area for authentic Asian, Mexican, or Polish food stores. These stores are likely to carry organ meats without the hype and higher prices of wellness-orientated butcher shops. Opt for grass-fed, pasture-raised beef organs whenever you can.
If all else fails, you can always find organ meats online, but this is a much more expensive option. Besides, it's always nice to support your local farmers.
The bottom line
For all our biomedical progress, optimal nutrition has been perfected by nature.
Organ meats are a powerhouse source of numerous bioavailable vitamins and minerals that are hard to get from most other foods.
Incorporating organ meats will boost your nutrition while reducing food waste. It could also lead you to new cultural experiences.
The way we see it, returning to humankind's original way of eating is a journey that's meant to be cherished and enjoyed. So have fun optimizing your nutrition as you experiment with nature's superfoods!